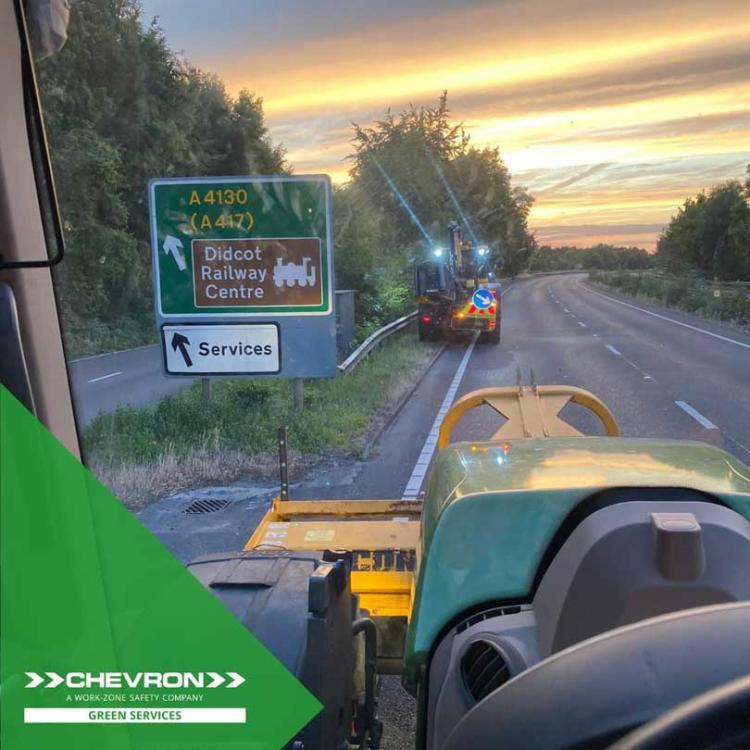 Two-tractor grass cut creates efficiencies for clients
Grass cutting into the sunset.
Being in nature, we get to truly experience the beauty of it all. Last week, our team on the South Coast was grass cutting and sign clearing on the A34.
The A34 covers 156 miles, so we used two tractors, both with side arm flails and front deck flails.
Using two tractors as opposed to one obviously speeds up the job, but due to not having to reverse so much, the benefits of two tractors actually makes the work three times faster. Which is a good job because we have all of the major roads in Area 3 to cover over the coming weeks.
Find out more about our grass cutting services