Chevron Green Consultancy
Consultancy services that improve the environment and help nature to thrive
Our team of experienced ecological and environment consultants provide a range of environmental management services to clients.
We are able to complete, manage and consult on all types of ecological surveys and assessments, including Ecological Impact Assessments, Preliminary Ecological Appraisals, Habitat Regulation Assessments and a broad range of Protected Species Surveys, including bats, dormice, birds, great crested newts and reptiles.
Chevron Green Consultancy also offers biodiversity services to help capitalise the biodiversity value of your project providing biodiversity net gain assessments, delivery of habitat design services and habitat enhancement to satisfy planning requirements.
We provide non-statutory Environmental Assessments for highways clients, from initial screening and scoping for a range of disciplines including ecology, air quality, acoustics, cultural heritage, landscape architecture and can offer detailed assessment for all disciplines.
Our clients come from both the public and private sectors including highways, rail, utilities and local authorities. We also provide environmental consultancy services to developers, architects, MOD, private developers and others in the construction industry. Many of them have been using our services for many years, returning to us time and again for repeat consultancy advice.
When partnering with a client, we pride ourselves on taking the time to find out the full details of their requirements or pain points so that we can offer a bespoke service that is tailored to their specific needs and will solve their issues. Throughout the consultancy process and once work has started, we constantly monitor, review and amend the plan in collaboration with the client to ensure it continues to be fit for purpose. We ensure that our service is personable, cost-effective and outcome-driven.
Our consultants have years of experience and knowledge, and have professional memberships with CIEEM and IEMA, and hold various Natural England Protected Species Class licences.
Our range of services includes:
Environmental Impact Assessments
Ecological site surveys
Phase 1 Habitat Surveys
Protected species surveys / monitoring
Habitat regulation assessments
Biodiversity value calculations / biodiversity net gain assessments
Environmental Management System development and environmental auditing
Carbon accounting
Environmental Management Plans
Environmental method statements / sensitive working methods
Wildflower and biodiversity specification and management
Cultural heritage assessments
Air quality and acoustic assessments
SSSI Management Plan Development
Statutory environmental bodies / stakeholder liaison / consent application
Highways environmental scheme development and project management
We have an extensive list of certifications and accreditations to reassure our clients that the work we deliver is of the highest quality and that we have been independently audited.
Our certifications and accreditations include:
NHSS 18
RISQS
CHAS
Constructionline Gold
ISO 9001 Quality Management
ISO 14001 Environmental Management
ISO 45001 Health & Safety Management
ISO 44001 Collaborative Business Relationships
Builder's Profile
Environmental Consultancy case study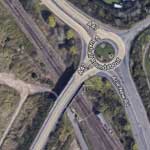 Ringway
By working collaboratively with customers, supply chain partners and key stakeholders, Chevron Green Consultancy and Chevron Green Services cleared the way for the A47 upgrade. With the land being on the boundary of a site of specific scientific interest we were able to use our expertise to advise on the best approach whilst also providing Ecologist support during bird nesting season.
Download the Ringway A47 environmental consultancy case study (PDF) to find out more >