Protecting trees for the next generation
The importance of trees to our environment and our wellbeing should never be underestimated. They remove carbon dioxide from the atmosphere and replace it with oxygen, and they provide shelter, comfort and beauty not just in our beautiful countryside but in our towns, cities and urban areas.
They deserve respect, protection and conservation to ensure that they live, thrive and survive for future generations. This is what Chevron Green Services provides. We ensure that trees stay in good condition, grow well, remain healthy and continue to be an asset to their surroundings. Where trees are damaged or diseased, or have become unstable, we will step in to minimise risks to surrounding buildings, infrastructure, and the general public.
Chevron Green Services has been providing comprehensive arboriculture and tree works for nearly two decades to both the public and private sectors to keep trees healthy and manageable for years to come, and the public safe. Our work covers highways, where we ensure that the public can continue to travel on roads and use pavements safely, but also includes open spaces, parks, woodlands and town centres.
We work with small business to help manage and maintain the trees on their premises and ensure the safety of employees and visitors. And we work with large national infrastructure and constructions projects – often helping prepare or clear the land for works and following completion to bring back nature and enhance the natural landscape.
Pruning, felling, pollarding, coppicing, crown reduction and thinning are some of the main areas of Chevron Green Services arboricultural work. From the purely aesthetic to protection and conservation, the benefits of tree services ensure the safety and health of the tree as well as the safety of the general public.
Should the need arise, we can also provide a comprehensive tree removal service. Before the tree is felled we will undertake a comprehensive survey to ensure that we plan the works properly and that there are no surprises during removal. Once the tree is removed by one of our expert and NPTC and Lantra-qualified tree surgeons we can also remove the stump and leave the space clear and hazard-free, free of its root system, and ready for planting or building.
Our clients come from all sectors including highways, rail, utilities, local authorities and construction. Many of them have been using our services for many years, returning to us time and again for repeat arboriculture and tree works.
As qualified arborists, you can rest assured that the work we carry out is reliable and meets the highest standards of health and safety, and arboricultural practices. Our trained staff have years of experience in arboriculture maintenance and management and together with our specialist equipment we will ensure that we deliver beyond expectations and build a lasting relationship for years to come.
Our range of services includes:
Woodland management
Hazardous tree management
Ash die back management
Plot thinning
Coppicing
Crown reduction
Crown lifting
Crown thinning
Dead wooding
Pollarding
Ivy removal
Stump removal
Stump treatment
We have an extensive list of certifications and accreditations to reassure our clients that the work we delivery is of the highest quality and that we have been independently audited. We are part of the Chevron Group and work closely with and support Chevron Traffic Management, the UK's largest independent traffic management specialists.
Our certifications, accreditations and qualifications include:
NPTC and Lantra-approved tree surgeons
NHSS 18
RISQS
CHAS
Constructionline Gold
ISO 9001 Quality Management
ISO 14001 Environmental Management
ISO 45001 Health & Safety Management
ISO 44001 Collaborative Business Relationships
Builder's Profile
Arboriculture and tree works case studies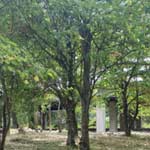 Connect Plus Services
Chevron Green Services are relied upon by Connect Plus Services (CPS) to carry out routine plot maintenance work on the M25. We worked collaboratively with CPS to build a programme of work to reduce the requirement for traffic management where possible, ultimately reducing overall cost to CPS.
Download the CPS plot maintenance case study (PDF) to find out more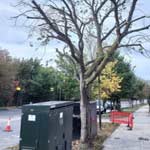 Tarmac Kier Joint Venture
Chevron Green Services has played a crucial role in supporting Tarmac Kier Joint Venture and TfL in delivering essential walking and cycling projects in North London. With a collaborative approach, we offered specialised arboriculture and tree services, carefully navigating around existing priorities, access constraints, and traffic management requirements.
Download the Tarmac Kier Joint Venture case study (PDF) to find out more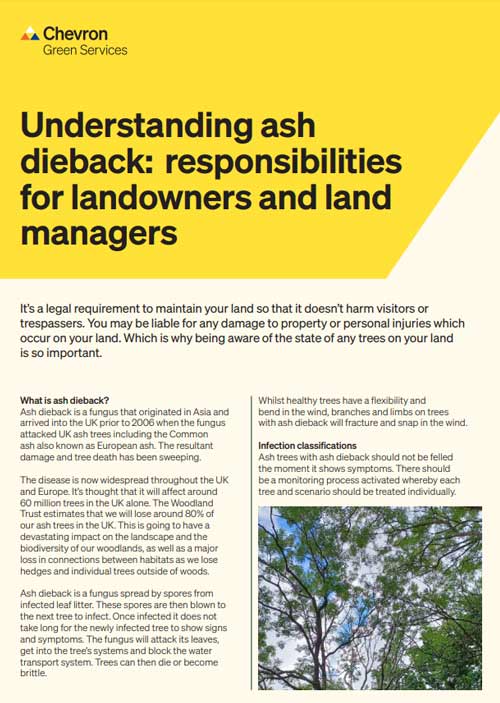 Are you worried about ash dieback on your land? Do you know what your responsibilities are? In our simple guide to ash dieback, we explain what ash dieback is, what your responsibilities are as a land owner, how Chevron Green Consultancy carries out surveys to identify ash dieback, and how we can help you manage ash dieback.