Providing clients with commercial landscape and arboriculture solutions
Arboriculture and tree works case studies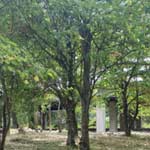 Connect Plus Services
Chevron Green Services are relied upon by Connect Plus Services (CPS) to carry out routine plot maintenance work on the M25. We worked collaboratively with CPS to build a programme of work to reduce the requirement for traffic management where possible, ultimately reducing overall cost to CPS.
Download the CPS plot maintenance case study (PDF) to find out more >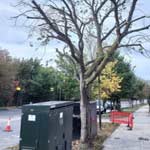 Tarmac Kier Joint Venture
Chevron Green Services has played a crucial role in supporting Tarmac Kier Joint Venture and TfL in delivering essential walking and cycling projects in North London. With a collaborative approach, we offered specialised arboriculture and tree services, carefully navigating around existing priorities, access constraints, and traffic management requirements.
Download the Tarmac Kier Joint Venture study (PDF) to find out more >
Landscaping and fencing case study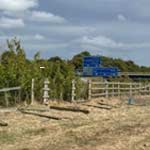 De-vegetation case studies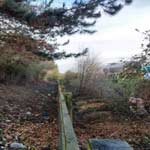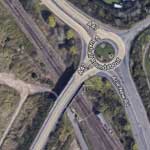 Ringway
By working collaboratively with customers, supply chain partners and key stakeholders, Chevron Green Services and Chevron Green Consultancy cleared the way for the A47 upgrade. The initial scope of work identified clearance in a number of locations to facilitate ground investigation surveys. Upon completion of this work, the teams were requested by the client to undertake further work to allow for more surveys to take place.
Download the Ringway A47 de-vegetation case study (PDF) to find out more >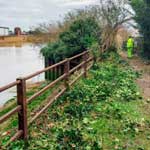 Valor Real Estate Partners
Overhanging trees, and overgrown vegetation and scrub were hampering an essential survey inspection of a wall at the Barking Creek riverbank in East London which was required as part of a construction project. Following an ecological survey and subsequent guidance by Chevron Green Consultancy, a crew from Chevron Green Services worked to clear the riverbank and encroaching vegetation to allow the surveyors to get close enough to the wall to carry out a thorough inspection and to enable repairs to be made
Download the Valor Real Estate Partners case study (PDF) to find out more >