Clearing vegetation from sites, transport routes and landscapes
At Chevron Green Services, our aim is to preserve and enhance the natural environment. Sometimes in order to do so, and for the benefit of the surrounding environment, we have to remove overgrown vegetation.
We also remove vegetation to protect buildings, ensure the safety of the general public, maintain the nation's infrastructure, and help prepare sites for construction.
Chevron Green Services has been providing comprehensive de-vegetation and site clearance services for nearly two decades to both the public and private sectors to help manage and control the spread of vegetation.
Our clients come from all sectors including highways, rail, utilities, local authorities and construction. Many of them have been using our services for many years, returning to us time and again for repeat de-vegetation works.
For highways and local authorities, we ensure that highway structures remain safe and free from growth; roads and signs are unobstructed and sight lines clear; street lamps are visible and continue to illuminate roads and footpaths; and ditches are cleared to prevent hazards and flooding.
We also provide essential services to the rail industry. Unmanaged vegetation can prevent services from operating or can damage the infrastructure. Much of our work is preventative to ensure that trees, branches, bushes and leaves do not fall on lines, trains or overhead wires which can cause delays or at worse prove fatal. Additionally, the removal of vegetation also ensures that roots can no longer destabilise the ground around the tracks.
And we work with large national infrastructure and constructions projects where we help prepare or clear the land in preparation for upgrade or the start of new works, or where the vegetation would otherwise be in the way of carrying out the works. Post work we can also help re-establish the natural environment.
Before any work is undertaken our specialist teams will conduct a detailed site survey and inspection to understand the ecology of the site and the full scope of works required. We will work with clients to develop a de-vegetation plan to meet their needs. Our trained staff have years of experience in de-vegetation and together with our hi-tech equipment we will ensure that we deliver beyond expectations.
Our range of services includes:
Site clearance
Scrub removal
Fence line clearance
Ditch clearance
Sign visibilities
CCTV camera sight lines
Lighting column clearance
Highways structures
Rock and scree
We have an extensive list of certifications and accreditations to reassure our clients that the work we delivery is of the highest quality and that we have been independently audited. We are part of the Chevron Group and work closely with and support Chevron Traffic Management, the UK's largest independent traffic management specialists.
Our certifications and accreditations include:
NHSS 18
RISQS
CHAS
Constructionline Gold
ISO 9001 Quality Management
ISO 14001 Environmental Management
ISO 45001 Health & Safety Management
ISO 44001 Collaborative Business Relationships
Builder's Profile
De-vegetation case studies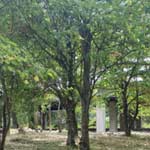 Connect Plus Services
Chevron Green Services are relied upon by Connect Plus Services (CPS) to carry out routine plot maintenance work on the M25. We worked collaboratively with CPS to build a programme of work to reduce the requirement for traffic management where possible, ultimately reducing overall cost to CPS.
Download the CPS plot maintenance case study (PDF) to find out more >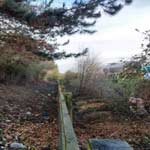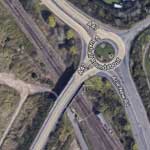 Ringway
By working collaboratively with customers, supply chain partners and key stakeholders, Chevron Green Services and Chevron Green Consultancy cleared the way for the A47 upgrade. The initial scope of work identified clearance in a number of locations to facilitate ground investigation surveys. Upon completion of this work, the teams were requested by the client to undertake further work to allow for more surveys to take place.
Download the Ringway A47 de-vegetation case study (PDF) to find out more >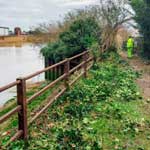 Valor Real Estate Partners
Overhanging trees, and overgrown vegetation and scrub were hampering an essential survey inspection of a wall at the Barking Creek riverbank in East London which was required as part of a construction project. Following an ecological survey and subsequent guidance by Chevron Green Consultancy, a crew from Chevron Green Services worked to clear the riverbank and encroaching vegetation to allow the surveyors to get close enough to the wall to carry out a thorough inspection and to enable repairs to be made
Download the Valor Real Estate Partners case study (PDF) to find out more >