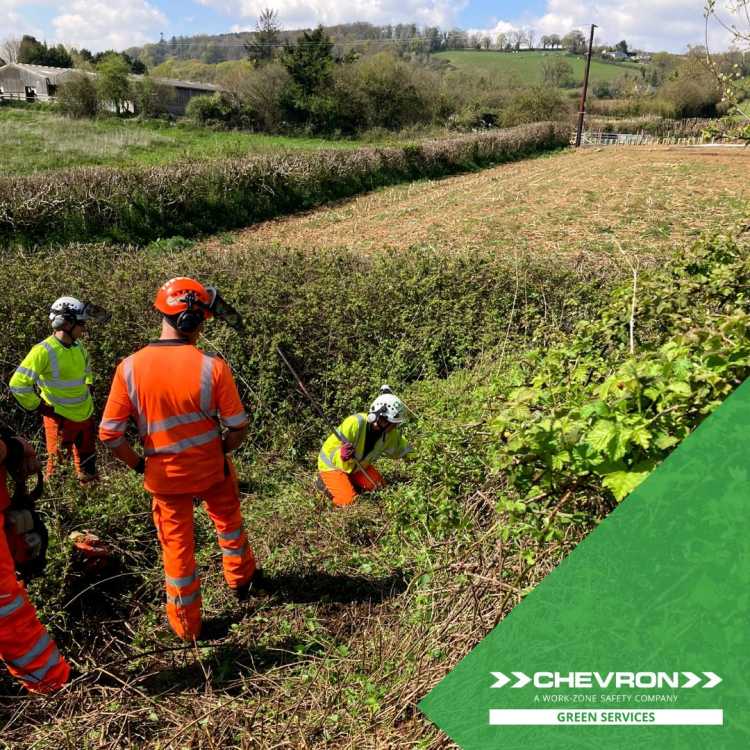 De-vegetation and ecology teams work together
We love it when Chevron Green Services and Chevron Green Consultancy come together on a project.
A couple of weeks ago, both parts of the business were working together on a project on the A38 in Devon. The Chevron Green Services team worked on the vegetation clearance and the Chevron Green Consultancy team provided the Ecological Clerk of Works to supervise the clearance.
The project was to clear vegetation to allow for a survey to take place to determine whether there was a sink hole in the area. The initial works began in dormouse hibernating season, then extended to the active season and nesting bird season.
With this sort of job, it's always a case of slow and steady, using mainly hand tools to cut back the vegetation.
On this occasion nothing other than this common lizard was found, and he was given plenty of space as the team continued with their work.
We'd love to hear from you if you have a job that requires both maintenance and ecological services. Our teams are used to working together and having a joined-up process ultimately saves time and money for your projects.
Find out more about our ecology consultancy services

Find out more about our de-vegetation services