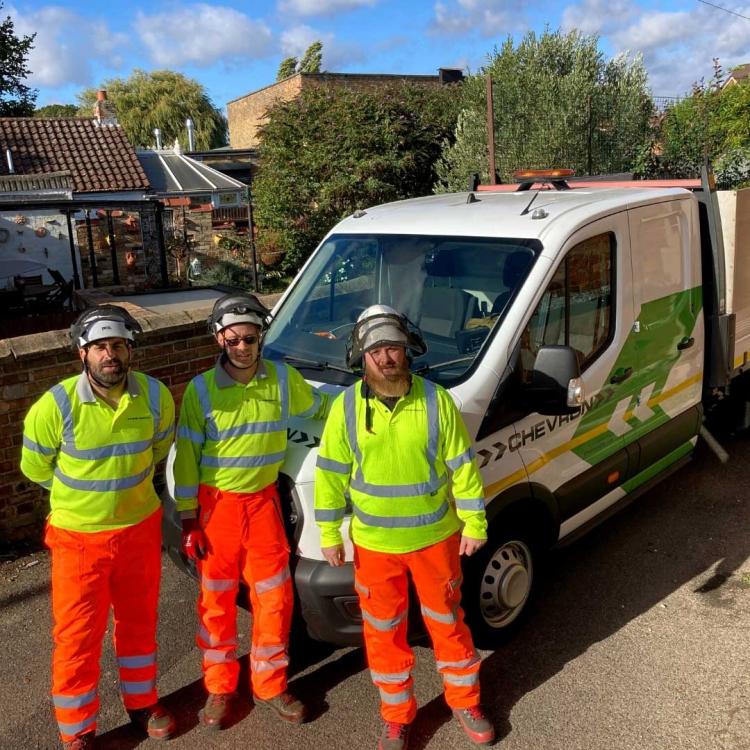 Our volunteers help bring youth club grounds back to useable condition
After a busy few weeks, our team in the East of England found themselves with a quiet couple of days. It's not the Chevron Green Services way to rest on our laurels, so we found some volunteer work that we could do in support of the local community.
Patrick Nolan our Contract Supervisor, his wife Donna Nolan our Admin Assistant and their daughter all volunteer at a local youth club in the village of Eye near Peterborough, located on the A47. The youth club building is part of a community hall located next to the village library and the outside grounds were in need of some work. We often work on that part of the A47, and the library is less than 150m from the main carriageway so it made sense to take this project on.
The youth centre lost its budget to have a caretaker several years ago and the only maintenance to the outside grounds has been carried out by volunteers. During the Covid pandemic, the local clubs and groups that used the hall were restricted from doing so and the absence of associated volunteers left the grounds overrun with vegetation.
The work that Chevron Green Services has carried out has brought the area back into a maintainable condition, so now its volunteers can keep it in good order and the children are free to enjoy the outside space once again.
Find out more about our social value activities in our sustainability report