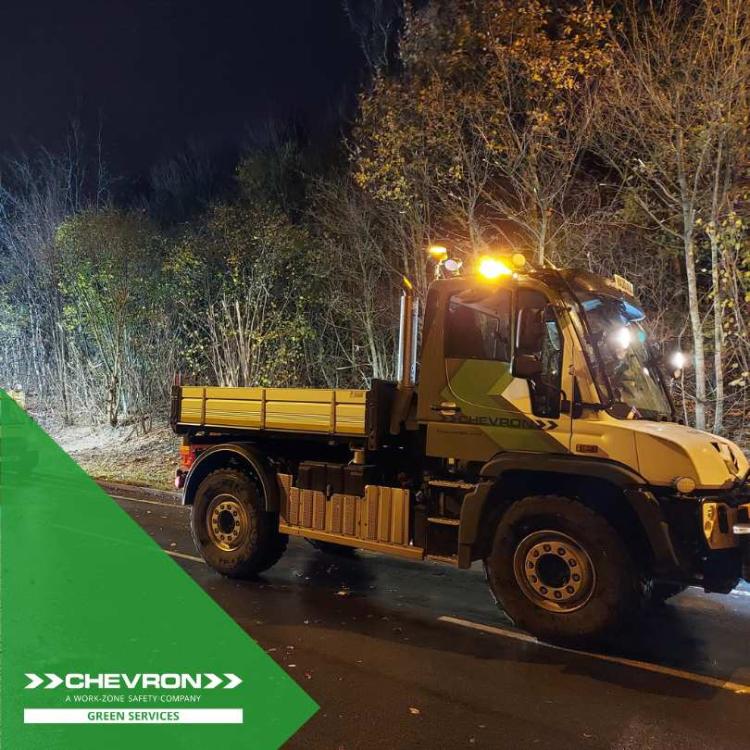 Say Hello to our Unimog, the most versatile piece of equipment in our fleet
Hands up if you appreciate a good piece of kit 🙌🏼
Our Unimog is a versatile piece of equipment, mainly operated with a front-mounted Mulag MFK 500T running a Mulag GMK 1200 flail head. This combination results in us being able to cut to the nearside & offside of the vehicle with an impressive 7 metres of outreach whilst fitted with the GMK 1200 flail head; we can cut undergrowth and scrub as well as grass.
The 7 metres of reach on the Mulag attachment results in less strimming for the operatives on sign & junction visibilities, increasing our outputs. The Unimog is fitted with a 3-way tipper body, so we can use the vehicle over the winter months to tow large chippers and excavators and remove chip from site.
When purchasing our Unimog, we went all out with the specification to ensure it gave us a good return on our investment; some of the main features are:
💚 Vario pilot enables the Unimog to be driven in left and right-hand drive and is changeable in seconds.
💚 Hydrostatic drive - so that the Unimog can be driven with extreme precision in low working speeds.
💚 Torsion frame system - allows the operator to lock out the suspension when working with the Mulag mower to prevent the Unimog from leaning when being operated at full reach.
💚Rear pick-up hitch - a common addition which enables the Unimog to tow large trailers with a maximum weight of 27 tonnes. We also have an additional hitch that can be changed in seconds, allowing us to tow smaller trailers and chippers on a 50mm ball or ring hitch up to 3.5 tonnes.
💚Independently switched LED roof-mounted work lights - they are incredibly bright and assist us in working safely at night.
Being independently switched for near and offside means we don't risk distracting oncoming or passing vehicles when in operation. The Unimog has a top speed of 90KPH (56MPH) when on the road. We can travel across the networks quickly, allowing us to run the machine 24 hours a day across day and night shifts, removing a traditional tractor from the operation.
As the Unimog can travel on motorways, we can also access work areas on smart motorways without needing to transport machinery in and out of static closures on low loaders; this saves costs and reduces our environmental impact.
The added benefit of being Euro 6 compliant means the 300HP diesel engine emissions are as clean as currently achievable. With the Unimog being so versatile, it often reduces the number of other vehicles required within an operation, resulting in carbon saving.
The Unimog is currently working out of our Fenstanton depot on a series of grass-cutting works across East England. Do let us know if you spot it in action.