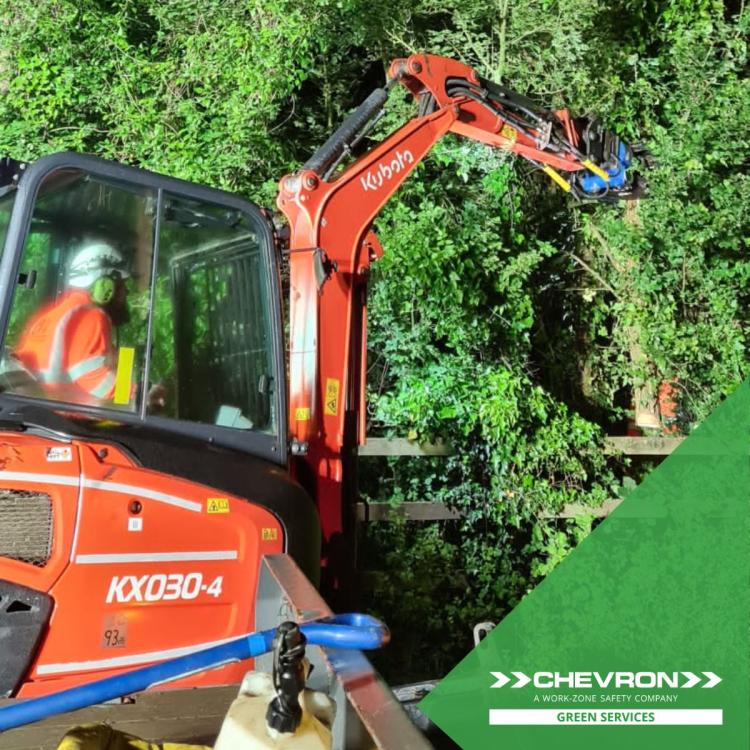 Collaboration across the Chevron Group to remove hazardous trees
We've been out on the southbound A40 between Wilton in the Midlands and the Welsh border removing hazardous trees as highlighted by a tree health survey, provided by our consultancy arm.
Removing dead and diseased trees that have been infected with pests and diseases helps to reduce the likelihood of further contamination of adjacent trees.
It was a great project to work on as not only were we working in collaboration with Chevron Green Consultancy, but all our traffic management for the works was provided by our sister company Chevron Traffic Management.
We had a team of 7 onsite and a range of kit to get the job done efficiently. We used a 3-ton excavator with a rotating log grab, a tracked chipper, a hook-loader lorry and a low-loader trailer.
Find out more about our arboriculture consultancy services

Find out more about our tree removal services