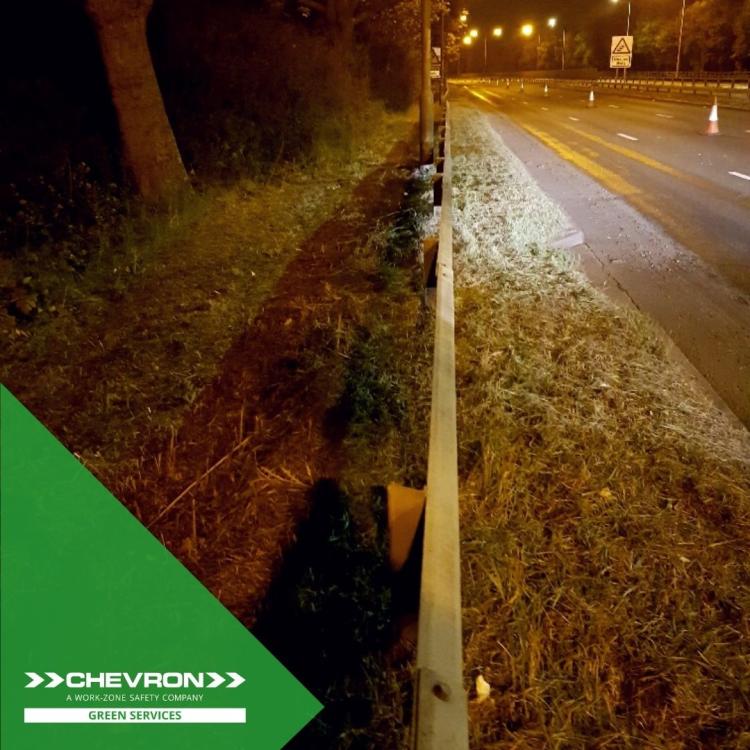 Client's delight at grass cutting and de-vegetation work in Hertfordshire
We take great pride in our work and doing a great job for our clients, so it makes it all the sweeter when our hard work is recognised and commended by our clients.
We had a team working on grass cutting and de-vegetation on the A1 at Borehamwood, Herts, working in closures up to Junction 23 of the M25. The team were a mix of operatives from both Area 5 (who cover Greater London) and Area 3 (who usually work on the South Coast).
This wasn't your average grass cut as the grass and vegetation was in excess of 6ft in some places.
Our client had this to say about the project... "I would like to highlight the excellent work carried out by Chevron Green Services throughout all these closures. Cracking effort had by all to ensure that all the works were completed and to a very high standard. This is a difficult area for us to get to, therefore imperative that we achieve as much as possible in the very short working window available to us. Chevron Green Services went above and beyond what was required of them and really did a thorough and excellent job throughout these closures. Pictures attached do not do it justice."
Team work is really important to us. Our operatives work in a high-risk environment with machinery and power tools so being able to work together across areas just highlights the collaborative culture we nurture here at Chevron Green Services.
Find out more about our grass cutting services

Find out more about our de-vegetation services