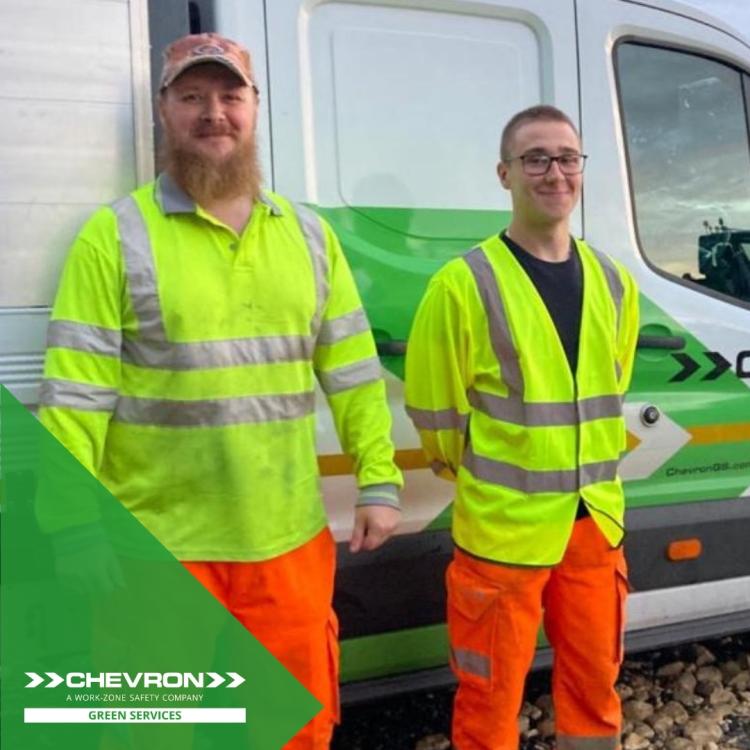 Operatives support woman in distress
Three members of our team based at our Fenstanton depot – Matt Warden, Liam Hart and Samuel Bacon – were on a grass cutting job last month. They had just pulled up on the triangle at the top of a slip road where they found a woman sitting with her back against the railings of an overpass.
The woman was clearly in distress, and when they turned off the engine to get out, she could clearly be heard on the phone talking about wanting to end her life.
One of the team called an ambulance whilst the other two went over to speak with her. The team stayed with her until the ambulance crew arrived and took over.
Thankfully, it's not something that happens often in our line of work, but the operatives in question dealt with it in such a calm, kind and compassionate manner.
It's the ambition of the Chevron Group that mental health is treated with the same seriousness as physical health throughout all the companies in the Group. After the incident, all three team members had on-to-one time with the mental health first aider in their depot to ensure they have processed the emotions of the incident.
It also prompted a wider discussion within the depot involving all team members about similar scenarios and how to respond if they were ever faced with a similar situation. And of course, we provide contact details of not only support within Chevron Green Services but outside it as well.
Chevron Green Services is deeply proud of how the operatives responded in the moment. It is testament to their good nature and the culture within Chevron Green Services that they felt able to support this woman until she could receive help from trained professionals.
Here in the UK, Samaritans is always available to take your call on 116 123 or you can email: Jo@Samaritans.org.