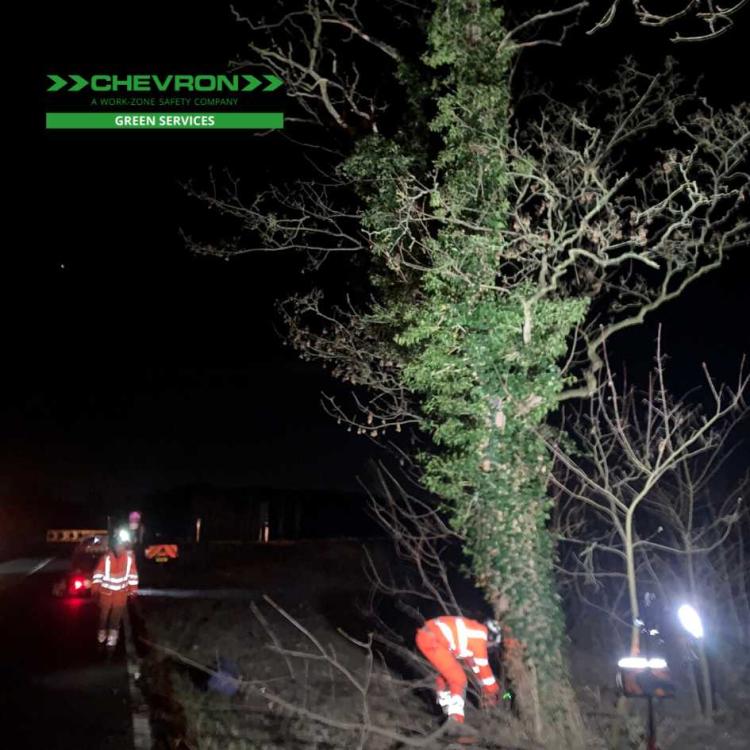 CGS Arb team in the North removes dangerous tree and creates habitat for wildlife
Our Northern team have been working on the A64 and A162 between Leeds to the West and York to the East.
They were called out to a large overhanging limb from a Poplar tree and a dead Sycamore tree, both with the potential to fall onto the carriageway. They climbed the Poplar to remove the hanger safely and organised a controlled fall on the Sycamore using a pull rope and specialist cuts to minimise the risk of it falling onto the carriageway and causing any damage.
The team comprised of four operatives, using their climbing equipment, chain saws and a chipper. The logs were cut into large lengths per the manual handling guidelines and pulled safely into the woods to create additional habitat for the wildlife nearby.
Despite being cut to manual handling guidelines, the logs are still too heavy for members of the public to move or remove, so the habitats are safe for wildlife to enjoy.
Find out more about our arboriculture and tree works services