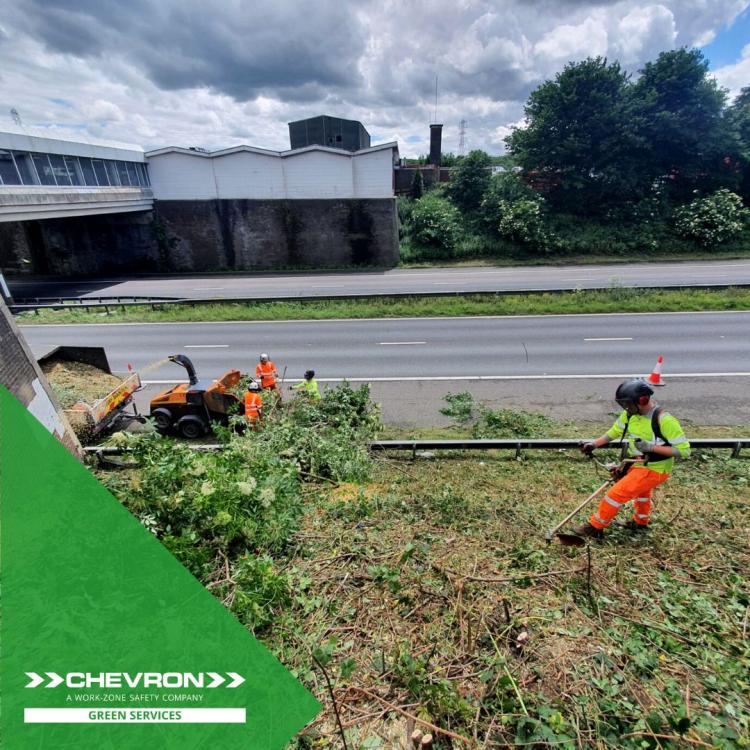 Scrub clearance and de-vegetation work on the M2
We have a big job on the M2 around the Medway services, both London-bound and coast-bound, clearing all scrub and vegetation to ground level leaving the area ready for a vermin survey to be carried out.
Looked after by our team based out of our Bexhill depot, once complete, later this week, it will have taken us eight days, using five operatives per day.
The vegetation is thick and dense with lots of self-set trees and hedges, but the guys are getting through it all well. There are no major tree works involved on this occasion and the trees will be left clear of any vegetation.
To complete the works we're using standard kit, including a brushcutter, strimmers, polesaws, chainsaws and a chipper as well as various trucks to remove the cleared undergrowth and transport the kit and operatives.
Find out more about our scrub clearance and de-vegetation services