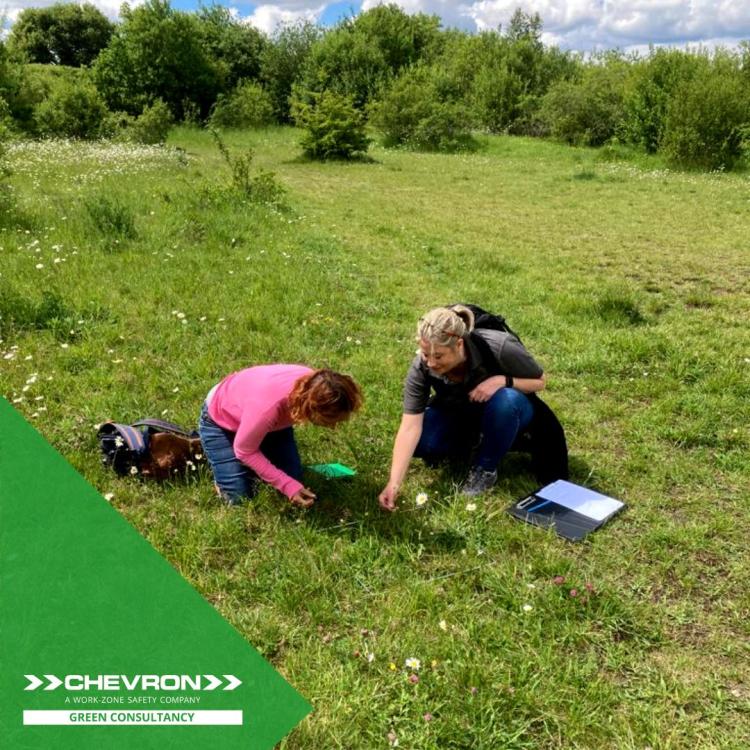 Lending our expertise to Southampton City Council
As part of a local initiative, Southampton City Council recently put a call out for volunteers to join their wildflower survey team. Amanda Talbert BSc (Hons) Env Sci (Open) and Andrea Evans in our Environment team at Chevron Green Consultancy volunteered to take part.
The project is part of an enterprise being run by the Council to survey their grasslands and meadows, where some green spaces have actively been sown with wildflower seeds and others are being left uncut to see what appears.
As you can imagine, it's a huge task, hence the request for volunteers.
Amanda and Andrea were involved in a training day with a botanical expert at Peartree Green Local Nature Reserve. They'll then be surveying a designated site in June and again in September so they are able to capture all the different plants that flower at different times during the year.
It's going to be an ongoing project to keep track of the biodiversity of the green spaces in and around Southampton. We're excited to be involved.
Find out more about our ecology consultancy services