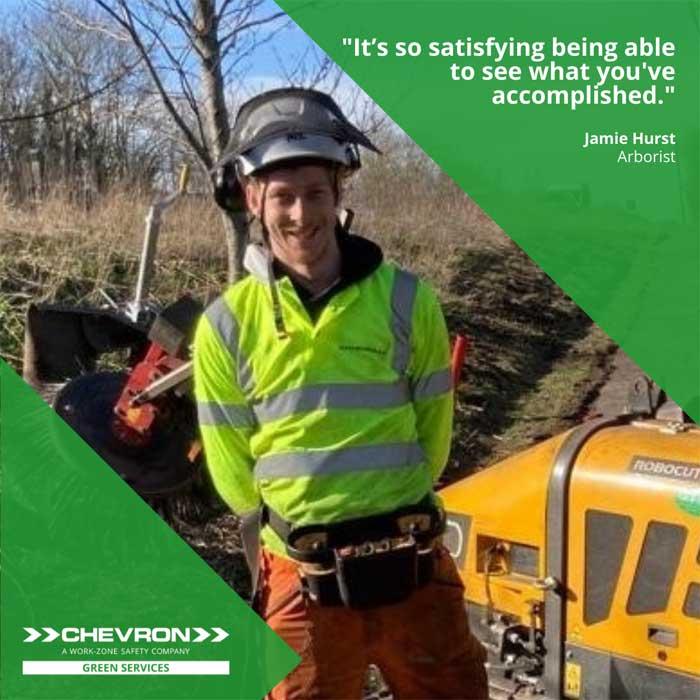 Expanding our team of specialist Arborists
Today we're profiling Jamie Hurst. Jamie joined as an Arborist in the Chevron Green Services team in Area 6&8 – the East of England, at the beginning of October 2021 and he has fitted right in.
Having had an interest in arboriculture and landscaping since the age of 11, Jamie has worked in a number of different sectors, including for councils, commercial, utilities and residential.
Jamie's work includes all aspects of arboriculture including ground-based and aerial works, planting as well as removing and managing. As well as tree management, he undertakes grass cutting, hedge cutting and various other tasks as needed. An experienced machine operator, Jamie works on various types of soft and hard landscaping equipment.
"I love the variety of tasks, knowledge and experiences the Arb industry brings." Jamie says "Every day is both a challenge and a learning experience. It's so satisfying being able to see what you've accomplished."
Come and join our fab teams! Due to new contracts, we have a number of positions available. View our careers page for more information.