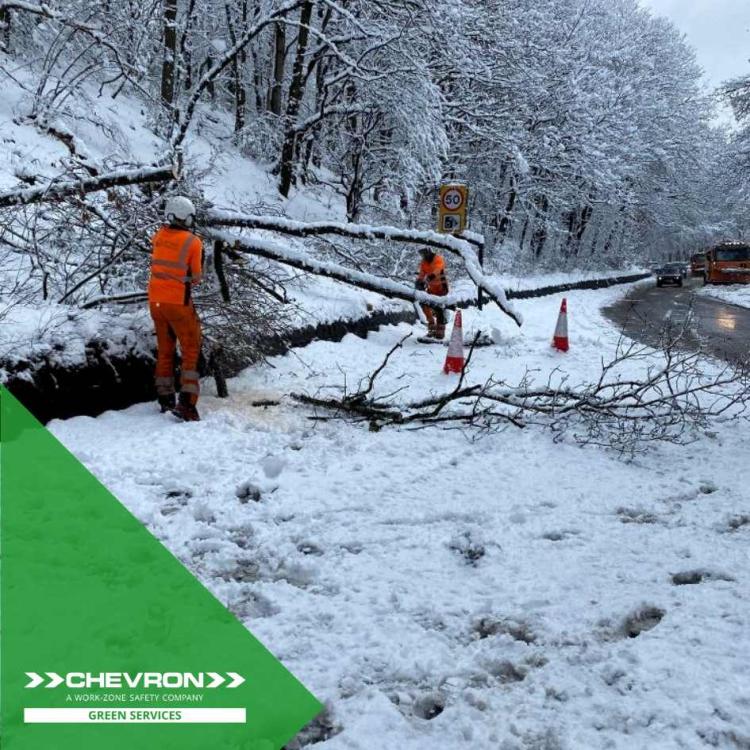 Emergency call outs for our team in the North as they clear thirteen trees fallen due to heavy snow fall
The callouts started coming around 3.30am, the snow was falling heavily, and trees had fallen onto the roads.
A plan was made by our Contract Manager in the North of England, Scott Chipchase. He mobilised his team, and they were all in the yard by 6am, ready for a day of emergency tree clearance.
Despite March technically being classed as the start of Spring, it's not entirely unusual for snow to show up. And last week, show up, it did. So many roads were shut and covered in snow.
Scott and his team had to head out with the snow ploughs to get them access to the areas they needed. Our team cleared a total of 13 trees over the day. Twelve on the A612 and a large one on the M1 which required an emergency lane closure.
Great job done by all involved 🙌🏼💚
Find out more about our arboriculture and tree works services