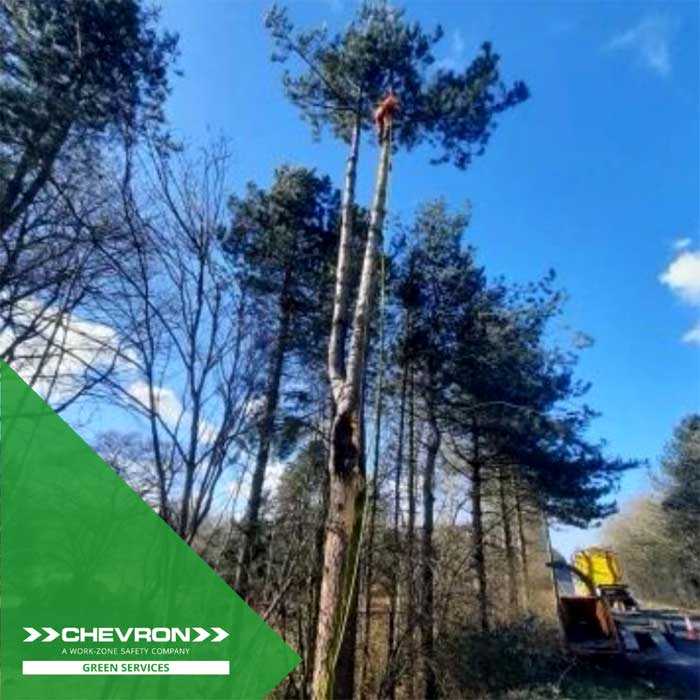 Emergency tree removal on motorway slip road
Not only do we plan in jobs for our clients, but we are also on call when required to make the roads safe. Chevron Green Services recently had a call out to assess a pine tree which had a split limb, damaged in recent bad weather.
We sent a two-person Arb team out to assess the pine tree which was on the westbound entry slip road to the M180 at Junction 4.
On the initial call out, we assessed the pine tree and then cleaned the debris from the road, ready for it to be re-opened.
The broken limb had split half the tree and it was unsafe, so we booked in a lane closure to fully fell the pine tree.
We removed the pine tree using a tree climber and chipped the tree on site. Then fully reopening the road safely.
Find out more about our tree work services