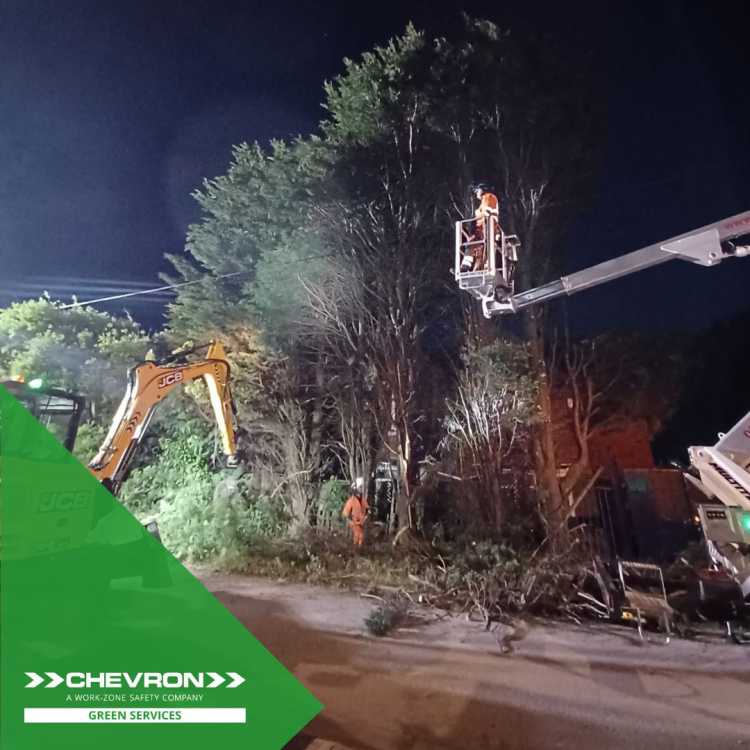 Complicated tree removal around overground cables
We were faced with a tricky job on the A38 in the Midlands recently.
Following a request by a homeowner, our client tasked Chevron Green Services with removing some conifers which had been flagged as hazardous.
The trees had a few failing limbs, and given their age; proximity to the highway; and proximity to third-party property, the safest option was to fell them. So far so routine, but they had five BT cables running through them which complicated things.
In order to work around the cables, we had to fell in sections above the cables, using a MEWP (mobile elevating work platform). Once the parts of the tree above the cables were removed, we could then cut down the stems. Where we could, we used mechanicalised equipment, using our whole tree chipper with grab.
Our teams have a certain synergy when working together, even in slightly tricky situations, they can anticipate and problem solve through scenarios to ensure work is completed in a safe and timely manner.
Find out more about our tree removal services