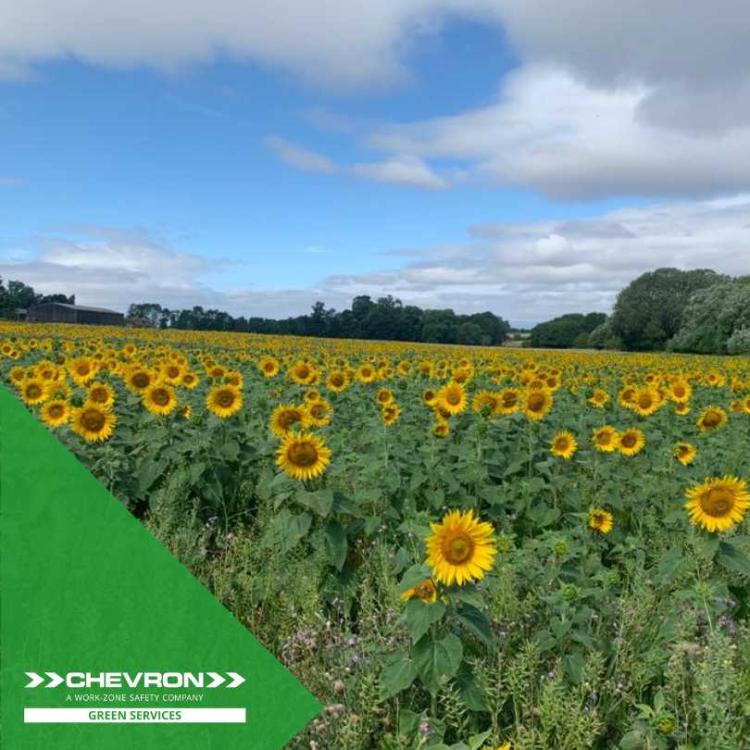 CGS supports mental health awareness week
The mental health benefits of being in nature are well documented. Being around trees and outdoors can, amongst other things, reduce stress, improve your mood, reduce loneliness, and relax you.
With that in mind, we're hugely grateful that much of our work is done outside in nature. But we appreciate that we also have some office-based workers, so we're starting a sunflower growing competition to mark mental health awareness week.
Alongside our sister company Chevron Traffic Management, our depots will compete to grow the tallest sunflower over the next few months. Mental health is something that the Chevron Group takes very seriously. Our Environmental, Social, and Governance team's ambition is to have a mental health first aider in each depot.
We're working towards having the same amount of mental health first aiders as we do first aiders, with the view that mental wellbeing is just as important as physical health when operating as we do in a high-risk environment.
Does anyone else want to grow along with us? We'll be sharing our progress over the coming months.
Find out more about us