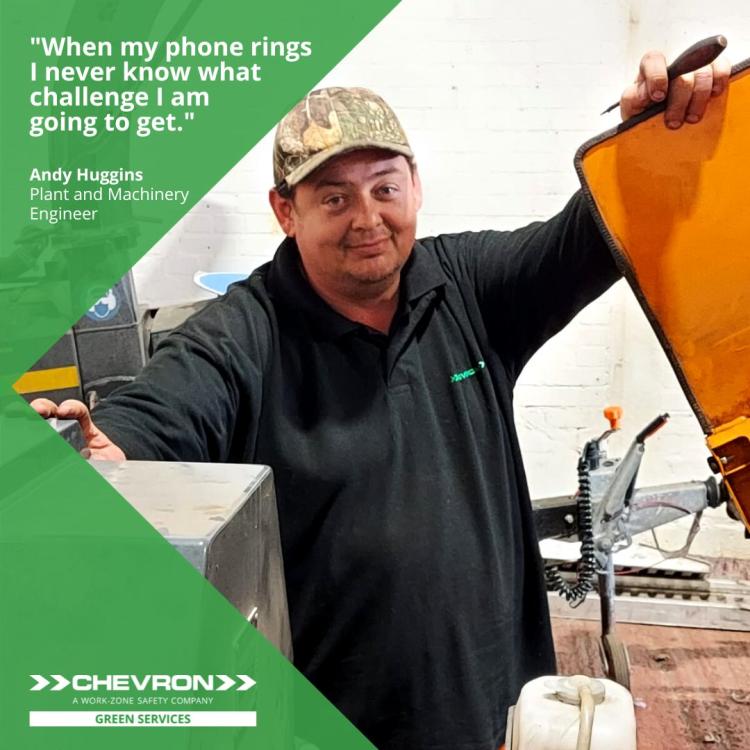 Meet our resident plant and machinery engineer
This week we're showcasing Andy Huggins, our Plant and Machinery Engineer, informally known as "the bloke that fixes stuff".
Andy has always been involved in and around machinery from a young age – he grew up on the family farm, using and fixing tractors and the related machinery. He has previously worked in the arb utility industry and for many years owned his own engineering business which saw him repairing, maintaining, and improving various pieces of arb equipment.
Andy's work for Chevron Green Services takes him all over England, depending on where he is required, maintaining and repairing kit owned and hired by us. He is also responsible for innovation and design – adapting and enhancing various bits of kit – as well as being involved in training and carrying out LOLER inspections to ensure equipment is fit for purpose and safe to use.
Andy has been part of Chevron Green Services for nearly a year, having joined us in May last year.
He says "When my phone rings I never know what challenge I am going to get and what mechanical or electrical fault I'm going to go to. I love the variety of the work and no two days are the same. My current role is immensely rewarding with the fact it is so fluid in what I might do or where I might go. I can have a day, or a week planned, and it can all change in an instant with just one phone call."
Find out more about our team