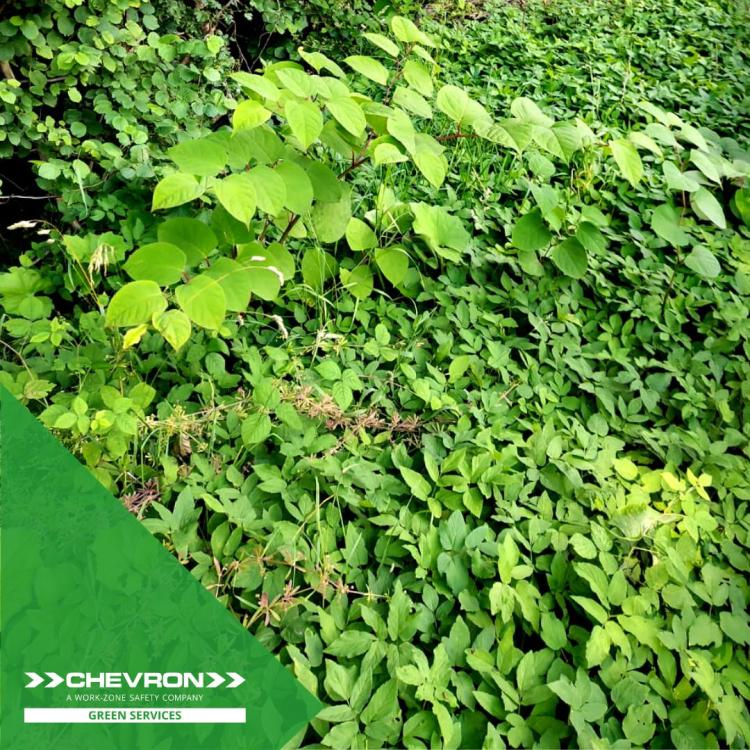 Japanese knotweed removal on the railway
Our client, a civil engineering company, was completing some structure work on a viaduct in the West Midlands when they identified Japanese knotweed on site. Knowing that it is illegal to let the plant spread in the wild, our client contacted us to rectify the problem.
Japanese knotweed was originally imported in the nineteenth century as a plant to make the rail embankments look pretty. It is now considered a huge problem to biodiversity because of its invasive nature, it takes over areas meaning that native vegetation doesn't get a look in.
Our work around the viaduct was a complicated job to complete due to the proximity of the land to the rail track. Throughout our work, Network Rail provided on-site supervision for us to ensure we didn't stray into unsafe railway areas.
We provided two chemical applications on the knotweed; the first spray helps to contain the spread and then after a revisit to assess, another spray is applied to ensure the plant is neutralised.
Find out more about our weed control services