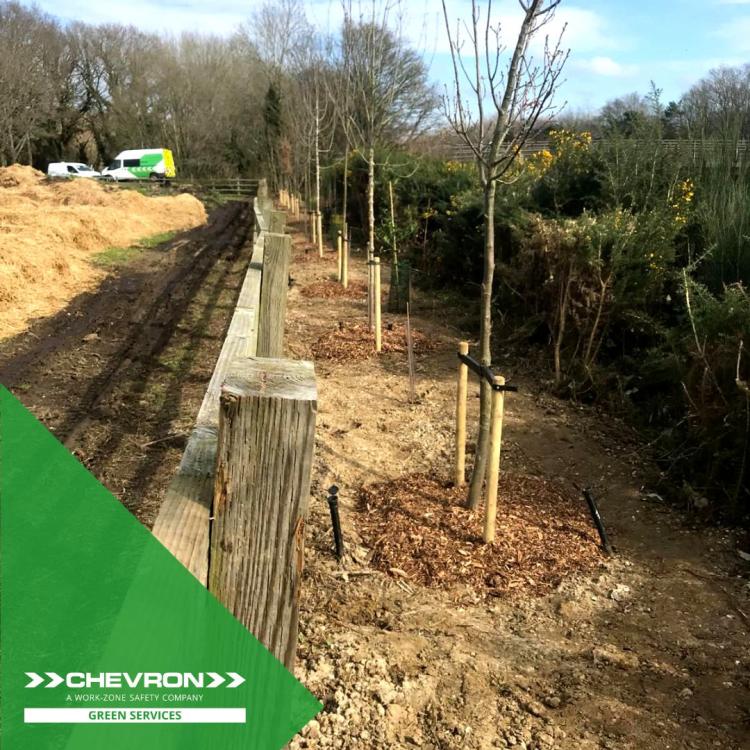 Collaboration on the M3 to replace failed trees
We've had a team out on the M3 between junctions 3 and 4, replacing failed or dying trees.
The initial report was created by our Arboricultural department within, Chevron Green Consultancy. Once they had identified the trees which needed to be replaced and a suitable plan of action, we sent a four-person team from Chevron Green Services to work on the planting.
We wanted to get the new trees established quickly and ensure they had the best start so we're using the Mona Plant System Rings to water the roots effectively and efficiently, deep in the ground.
Replacing the trees has made such a difference to the site already, we can't wait to see the difference as the trees grow and mature.
Find out more about our arboriculture and tree work services