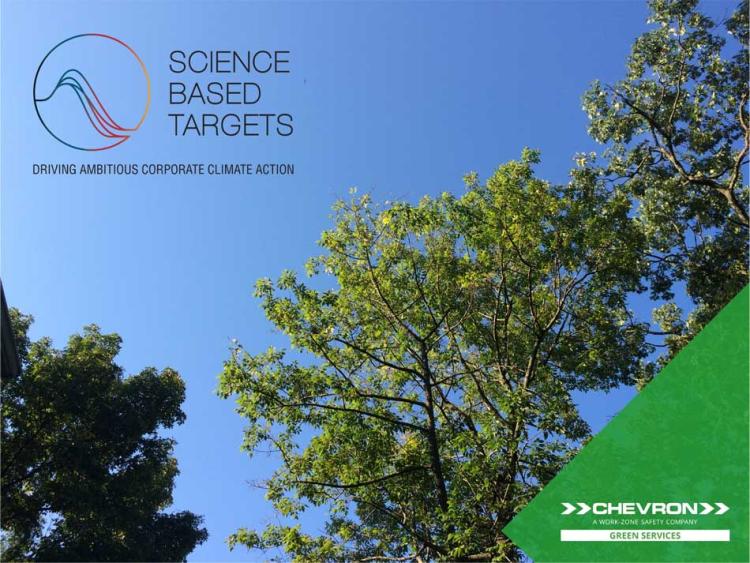 Chevron's commitment to carbon reduction through Science Based Targets
With many of the world's leaders in Glasgow for COP26, the Chevron Group, which includes Chevron Green Services, is proud to announce our commitment to setting Scienced Based Targets (SBTs) to ensure we play our part by taking urgent and sustained action to reduce our carbon footprint in alignment with the climate science.
The Science Based Targets Initiative (SBTi) is the recognised way for organisations to set carbon reduction targets that will limit global warming to 1.5 degrees Celsius and prevent the worst effects of climate change. Businesses have a vital part to play in building a low carbon economy and by grounding our targeting setting in science, we can be sure that the Chevron Group is taking sufficient enough action to make a difference.
The Chevron Group has long been aware of its environmental impact, having implemented ISO 14001 Environmental Management in 2017 and ISO 50001 Energy Management in 2019 at Chevron Traffic Management, and in 2021 certification was achieved at Chevron Green Services.
These frameworks have ensured we see environmental improvement projects as 'business as usual', regularly investigating and implementing potential projects such as rainwater harvesting and the installation of LED lighting. However, the urgency of the climate crisis is becoming increasingly apparent, and we recognise that we need to set ambitious targets to take positive climate action.
We are finalising our Net Zero strategy, which will be published in 2022. A key focus area for the Chevron Group is investing in innovative technology and digital solutions that aim to eliminate unnecessary carbon from existing temporary traffic management processes, and we are working closely with our sister company, Highway Resource Solutions (HRS), to do this. Jamie Bowen, Head of ESG and Improvement commented: "We believe that our employees want to work for a company that protects not only their physical and mental health, but also the health of the planet, ensuring that future generations will inherit a thriving and sustainable world. Our sustainability policy sets out our framework for creating a sustainable business, sustainable communities, and sustainable relationships, and achieving our Net Zero targets are an integral aspect of achieving this.
The Chevron Group is looking forward to working closely with our customers, supply chain, and other stakeholders to realise this goal."
More information on Science Based Targets can be found on their website - www.sciencebasedtargets.org