Tuesday 8 March 2022 was International Women's Day so we took the opportunity to mark the event by showcasing some of the great women at Chevron Green Services and the fantastic contribution they are making to our business and our success.
Andrea Evans, Senior Ecologist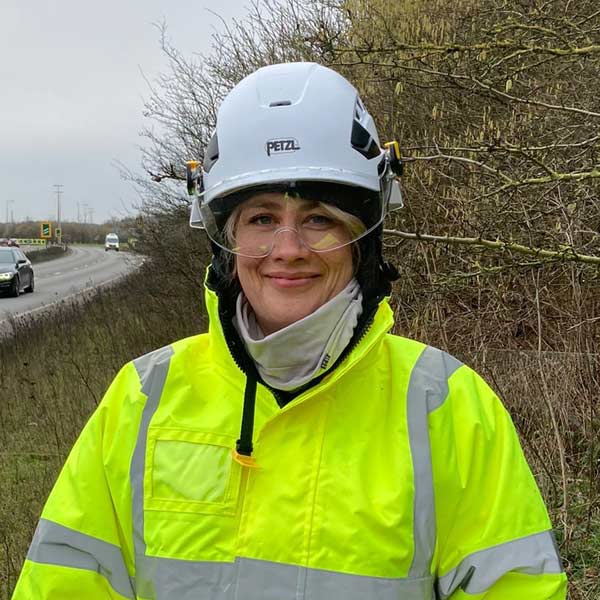 Andrea is one of the newest members of Chevron Green Consultancy, having joined in November 2021.
Andrea started her career as an Environmental Assistant, then worked her way up the ecologist ranks. In 2010 she gained a certificate from the University of Birmingham in Biological Recording and Species Identification. She also has a Dormouse and Great Crested Newt licence.
Andrea's work takes her all over the UK, working on Preliminary Environmental Appraisals, protected species surveys, environmental impacts assessments, designing mitigation and Ecological Clerk of Works (ECow).
Andrea says "I like planning and undertaking surveys, undertaking impact assessments, and designing mitigation. I just love being outdoors! Being an ecologist is a unique privilege. I get to handle certain protected species in line with my licences which not everyone can do."
Donna Nolan, Administration Assistant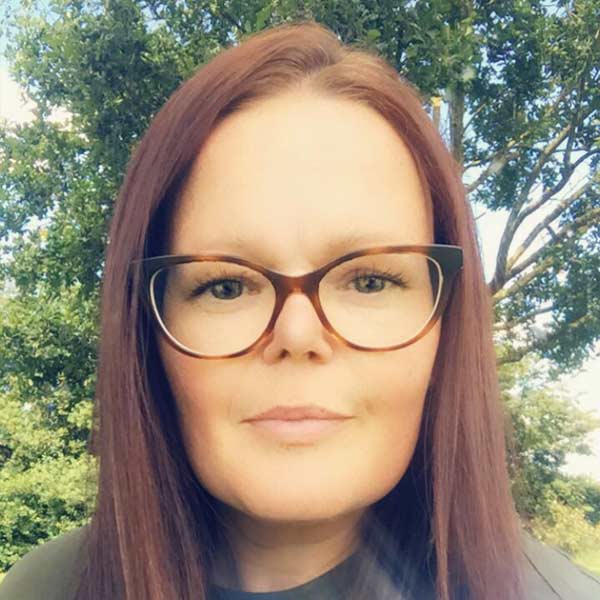 Donna has worked for Chevron Green Services for a year. Prior to joining us, Donna has worked in both related and unrelated fields, working for a tree surgery business and as a lettings officer for a social housing provider.
Based out of the Areas 6&8 depot in Fenstanton, Cambridgeshire, Donna's role covers not only the East of England, but reaches down to support Area 5 which covers broadly the M25 and up to support Area 12 which covers Yorkshire and Humberside.
Donna's administration duties include daily operations paperwork, equipment, and PPE sourcing to putting together job packs. It's a busy role providing support across the four areas.
Donna says, "I love being able to support and be a part of such a hard-working and fantastic team."
Amanda Talbert, Environmental Technician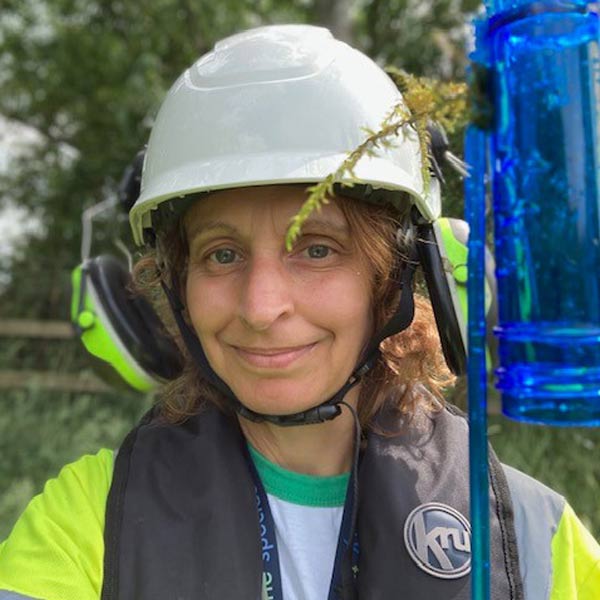 Amanda has been part of the team for just over two years. She joined the team as an Admin Assistant and was also studying part time for a degree in Environmental Science, so being within an environmental services company really interested her.
Amanda had previously worked as a document controller and in various customer service positions, but was looking to find a career she was passionate about. Having gained her degree, and supported the Environmental Team on various surveys and projects, Amanda is now an Environmental Technician covering the South, South East and the Midlands.
Amanda's role is to support our ecologists with habitat and grassland surveys and working with the Environmental Team on dormouse, bat, reptile and eDNA surveys.
Amanda says "The role offers a variety of work with a mix of desk-based and outside work. It is an environment where I am always learning something new and I love working with so many knowledgeable people. I'm so lucky to be able to work in an area that I'm passionate about."
Lynne Morris, Commercial Director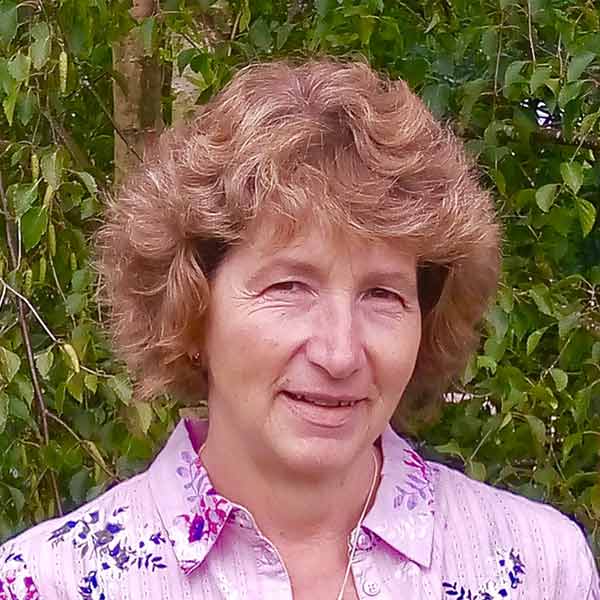 Lynne Morris has been an integral part of Chevron Green Services for over 20 years. A varied career, working for an insurance broker, housebuilder and an agricultural board led her to Chevron Green Services, starting out as a bookkeeper and moving up to Commercial Director.
Lynne's work covers all commercial aspects of contracts and cost control. The financial aspect includes the review of monthly figures, budgets and cashflow.
Lynne says "Since Chevron Green Services became part of the Chevron Group in March 2021, we have a bigger support system around us. It's great to have a larger pool of people to help us with bidding for work, marketing, HR matters as well as access to the ESG Team for accreditations, health and safety, and governance."
"I love that no day is ever the same in my job. It's inspiring working with a committed and hard-working group of people within Chevron Green Services and the wider Chevron Group."
Sophie Field, Environmental Consultant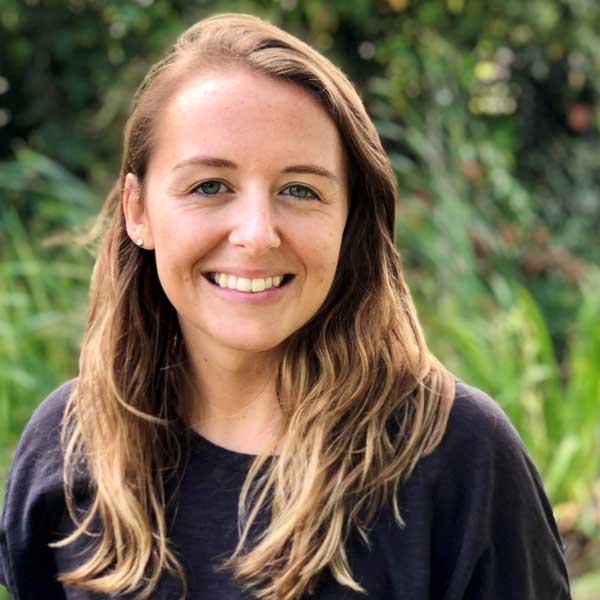 Sophie is one of our Environmental Consultants who shares her expertise with our clients. Having studied Environmental Science and Sustainable Environmental Management at university, she worked in wildlife protection with charities before joining Chevron Green Consultancy nearly four years ago.
Part of Sophie's role with Chevron Green Consultancy is to carry out surveys on many of our protected species including bats, dormice, birds, great crested newts and reptiles.
We're delighted to announce that after more than three years of surveying and associated training, Sophie has been awarded a Natural England Dormouse Class Licence (Level 1). Here's what she has to say about it..."Bramble scratches, thorns in the hand and scorching summers in full PPE aside, dormouse surveys are a favourite part of my job." Last year Sophie joined the Hants and IoW Dormouse Group committee to assist in organising their county-wide survey.
Sophie says "The work I do is often varied and seasonally-dependant, meaning my projects can look very different month by month. Variation in my work allows me to be continuously engaged and constantly learning."
Carol Castlo, Arboricultural Manager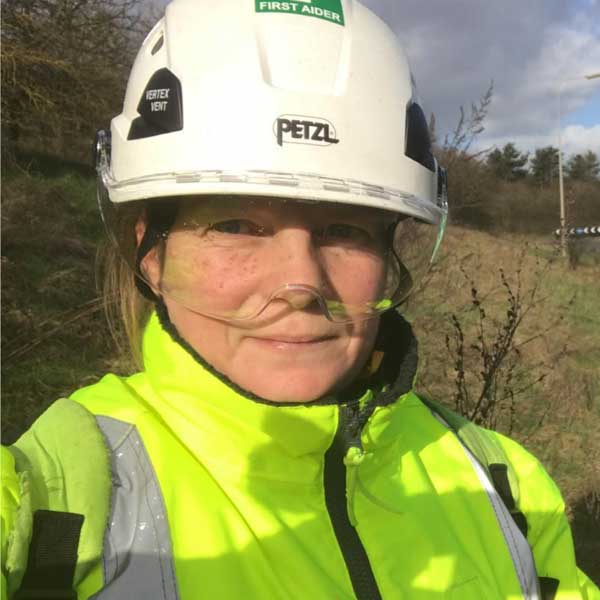 Carol is the Arboricultural Manager for Chevron Green Consultancy and has been with us for nearly five years. Having studied arboriculture at college, she has worked as a climber, groundsman, grass cutter, tree pruner and has a wealth of experience of working with large contractors on highways and local authorities and in soft estates.
With Chevron Green Consultancy, she manages our arboricultural consultants and supply chain, and oversees a range of projects including arboricultural and landscape surveys for scheme design works, tree condition surveys such as ash dieback, obscuration surveys and woodland surveys.
Carol says "I work with a great team who all take pride in providing a high-quality service, safely and on time. We always try to have a laugh in the process. Chevron Green Consultancy is a small team so we all have an influence on the success of the company."
Ruth Frith, Environmental Manager
Ruth is the Environmental Manager at Chevron Green Consultancy. Having studied Physical Geography at university, Ruth went on to work for private house builders, on large scale rail contracts and on various highways contracts. Ruth has been a full-time member of the team since 2017.
Ruth's work involves: undertaking and managing Environmental Assessments, a wide range of Ecological Surveys and Studies, Biodiversity Net Gain Assessments, and Environmental Feasibility Studies.
Chevron Green Consultancy also offers Cultural Heritage, Acoustic, Landscape Architecture and Air Quality Services and part of Ruth's role involves managing the wider supply chain. Many of the surveys undertaken support planning application proposals, delivering habitat design services and habitat enhancement to satisfy planning requirements.
Continuing professional development is important to Ruth, and last year she gained her Natural England Great Crested Newt Licence – Class 1. This enables her to survey great crested newts using her hands, nets, torches and aquatic funnel traps (including bottle traps).
Ruth also recently attended training by the Species Recovery Trust on surveying hedgerows in line with the 1997 hedgerow regulations.
Ruth says "I love the variety that my role gives me as it allows me to work outside in the natural environment, as well as opportunities for desk-based studies. I work with a diverse range of clients from large infrastructure projects to small private developments. I really enjoy working with several environmental disciplines from our in-house Ecological and Arb colleagues to external Heritage / Acoustic / Landscape Architect / Air Quality specialists. This means no week is ever the same and I get to work on a diverse range of projects."
For more information on working for Chevron Green Services visit our Careers page.